The beautiful island of Cyprus is situated at the north-eastern corner of the Mediterranean Sea, at the crossroads of Europe, Asia and Africa. It is at a distance of 300 km north of Egypt, 90 km west of Syria and 60 km south of Turkey. Cyprus is the third largest island in the Mediterranean with an area of 9.251 sq. km.
Cyprus landscape, blessed with natural beauty, is one of infinite variety. Cool, virgin mountains and tranquil, traditional villages are in striking contrast to golden, sunny beaches and modern cosmopolitan cities. The environment of Cyprus is one of the healthiest in the world, free from any kind of pollution.
Cyprus has a Mediterranean climate: hot, dry summers from June to September with an average temperature of 35o C and mild, wet winters from November to March with an average temperature of 12o C, which are separated by short Autumn and Spring seasons of rapid change in weather patterns in October, April and May. Sunshine is abundant during the whole year, particularly from April to September when the daily average exceeds eleven hours. Winds are on the whole light to moderate. Gales are very infrequent and heavy storms rare.
The population of Cyprus is 864.200. The native language is Greek, but English is widely understood and extensively spoken. Political stability is firmly established in Cyprus. Since Cyprus accession to the European Union, because of its geographical position, it essentially became the bridge between Europe, the Middle East and the rest of the world. In addition, Cyprus is a member of the United Nations, the Council of Europe, the Commonwealth of Nations, and other international bodies.
Cyprus enjoys a free-market economy based on services (banking and shipping), tourism, light manufacturing (food, wine, clothing, footwear, tobacco, chemicals), cement production, electricity generation, mineral exports, agriculture and farming. Cyprus accession as a full member to the European Union as of 1st May 2004 has been an important milestone in its recent economic development. As of 1st January 2008, the currency of Cyprus is the Euro (€). Foreign currency can be imported without limitations and credit cards are accepted. Cyprus has a high standard of living with a very low crime rate. Despite its high standard of living, Cyprus remains a fairly inexpensive country with a cost of living that is lower than that in most European countries.
Modern telecommunication facilities connect Cyprus with almost every part of the world. The postal, banking and professional services meet the high standards of the European Community. The remarkable development of Cyprus as an international financial, commercial and maritime center is attributed to its strategic location, good infrastructure and the availability and efficiency of services. With over two million visitors coming to Cyprus each year, the island offers excellent facilities for sport, leisure and shopping, and an exciting and varied nightlife.
Above all, Cyprus is characterized by the warmth and hospitality of its people. This quality, along with the aforementioned factors, form an ideal environment for learning, cultural diversity and peace of mind. Cyprus' qualities provide a firm foundation for American College's educational experience which is further enriched by the unrivalled strengths of Nicosia.
It is our belief that there is more to being a student than studying. Higher education is about developing your whole personality and participating in a wide range of activities beyond the classroom, library or laboratory. Above all, being a student means experiencing all aspects of life and having fun – and Nicosia is a city made for fun. There will always be plenty of interesting things to do and see. Within a short time you will discover that you will have the whole of Nicosia as your campus.
With a population of 335.900, Nicosia (known locally as Lefkosia) is located in the center of the island and it is the capital of Cyprus and the country's largest city. Nicosia is the seat of government and the principal diplomatic, administrative and commercial center of the island. Foreign embassies and consulates are also located in Nicosia. A recognized center for global business, Nicosia is also a popular venue for many international seminars and conferences, with an excellent infrastructure including an international conference center.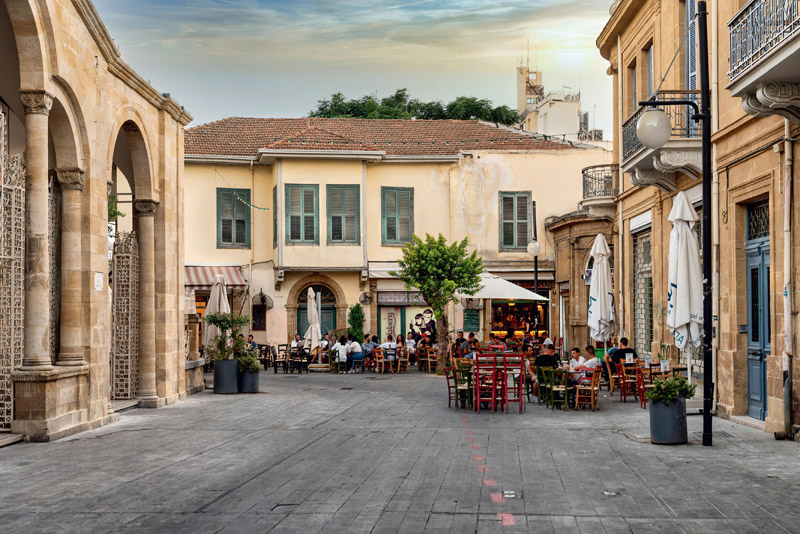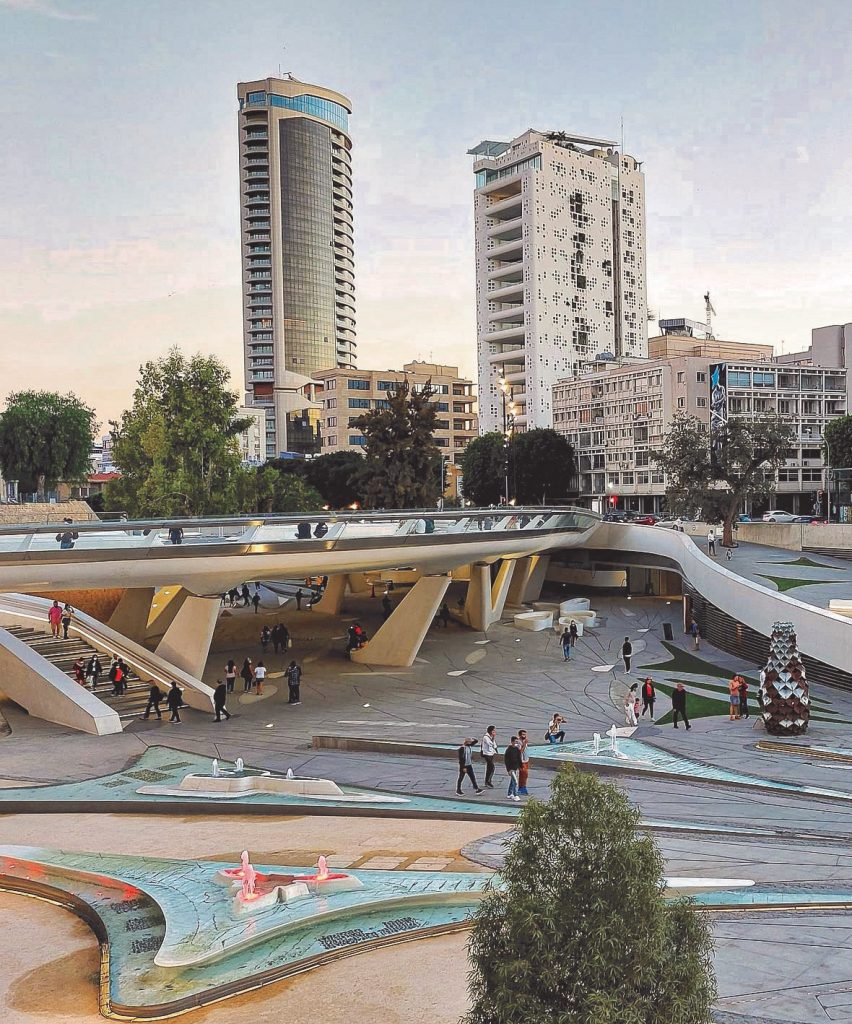 Nicosia is a city full of contrast and interest. From a centuries-old walled city center that sees monuments in close proximity, to downtown bargain shopping and brand new suburban malls, Nicosia has something for everyone. Moreover, Nicosia offers a wide variety of musical and other cultural events, organized either by the municipality or other organizations.
For those who are interested in sports activities, besides the gym center of the College, there are municipal swimming pools, tennis and basketball courts, and running tracks. You can also join a private health club, from those providing fitness classes to all-inclusive sports complexes at major hotels. Hiking and cycling are two other popular pastimes in Nicosia, which offers well-defined and maintained trails.
Situated at the heart of Nicosia, American College gives students the best of both worlds: the cultural world of museums, art galleries and theatres, and the entertainment world of cinemas and late-night clubs, all within walking distance from the College. Moreover, our students are spoiled for choice when it comes to drinking and eating in and around the College. There is an abundance of cafes, pubs, bars, clubs, taverns and a range of local and international restaurants with prices and menus set with students in mind.
Getting around Nicosia is easy. The public transportation system is efficient, with brand new buses serving a wide network of routes. The central bus station is less than a minute walk from American College. Further, there is a bicycle sharing system, which covers the greater Nicosia area, with a station very near to American College. Finally, Nicosia offers a wide range of accommodation, ranging from luxurious establishments to small apartments many of which are within walking distance from the College. Students can either rent a place on their own or share an apartment with other students.